Create tasks and reminders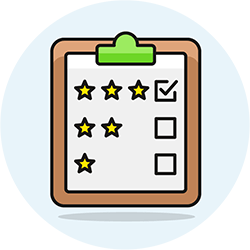 Two Terpsy modules currently support tasks and reminders, including in the mobile app: the CRM, where agency staff logs in, and the Job Manager, where non-staff interpreters and transcriptionists log in to view and request assignments. You can create tasks and reminders for yourself and even other staff members.
Create a task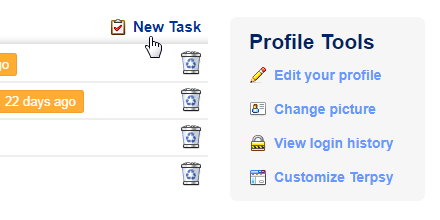 From your Home screen, click on the "New Task" button. If you've enabled keyboard shortcuts, you can hit T from any screen.

By default, you are selected as the "recipient" of that task: check or uncheck the checkboxes next to each staff member's name to determine who will see that task in their home screen. (The ability to create tasks for others is only available in the CRM.)
---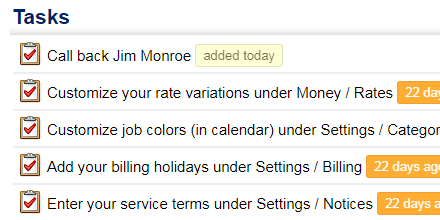 Type the text for the task and hit Enter (or click on the Create task button). New tasks will be listed at the top, with an indicator telling you when the task was created. Tasks you created yourself will show the default task icon (as shown on the screenshot). Tasks created for you by another staff member will show that person's profile picture. Once a task is complete, double-click on the trash icon to delete it.
---
Create a reminder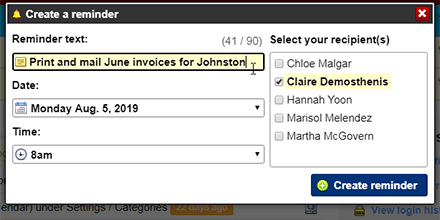 To create a reminder, click on the "New Reminder" button on the home screen (or select "Reminder" from the New menu). If you've enabled keyboard shortcuts, you can also hit the R key from any screen.

Type the text for your reminder, select a date, and pick a time. Optionally select the staff members who should receive this reminder. Click Create reminder, and Terpsy will show that reminder in the selected recipients' inbox (Home screen) on the date and time you picked.
---
Reassign or postpone a reminder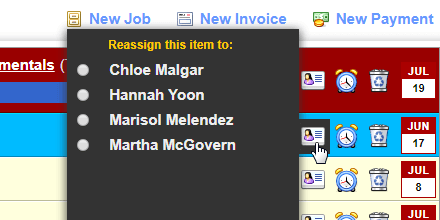 When a reminder appears in your inbox, you can act on it right away and delete it, by double-clicking on its trash icon.

You can also reassign that reminder to another staff member by clicking on the staff icon (as shown on the screenshot).

Finally, you can postpone a reminder by clicking on the alarm clock icon, and choosing a later time and/or date. The reminder will disappear from your inbox, and reappear at the chosen date/time.
---