Review appointment requests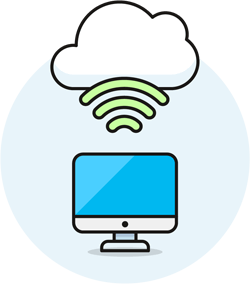 You are notified of all booking requests (whether posted by a customer, or from your website). But appointments don't go in your calendar until you have reviewed and approved them. This gives you a chance to make corrections, follow up with requestors if needed, or even decline bookings you can't fulfill.
Editing an assignment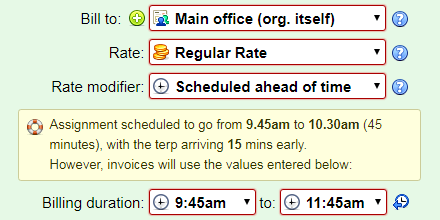 Jobs submitted by prospects or customers are fully editable, whether it's a one-time appointment, or a recurring assignment. Fields include job name, notes, category, restrictions (group, interpreter certification, etc.) Billing fields let you decide whether a job is billable or not, to which subaccount, at which rate, attach extra charges, etc.
Choose what information to display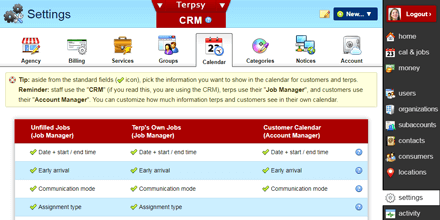 Your Calendar Settings let you customize what information about an assignment will be shown to providers considering the job, and providers assigned to that job. You typically reveal as little as needed until a provider is assigned. These same settings let you configure what your clients see on their calendar, in their Account Manager.
---
Fully functional, free 30-day trial
No credit card required
Sign Up
Set up your agency in minutes
Start using Terpsy today
---