Customer account manager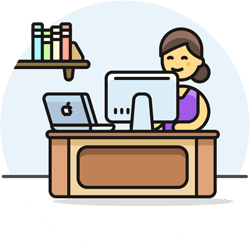 Your customers can mostly self-manage by logging into the customer portal: it's a lighter version of the Terpsy CRM you and your staff are using. From there, clients can book appointments, view and pay invoices, update their billing information, keep their contact information up-to-date, add locations and consumers, etc.
Booking appointments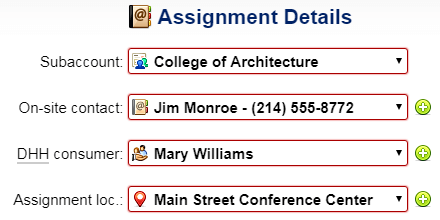 Booking appointments from the Account Manager is much faster, since Terpsy already has much of the info it needs.

Most of the information is already saved, allowing your clients to just select existing values from dropdown menus. Whether scheduling a one-time appointment or a series of them makes little difference. The entire request can be tackled in under a minute!
Online billing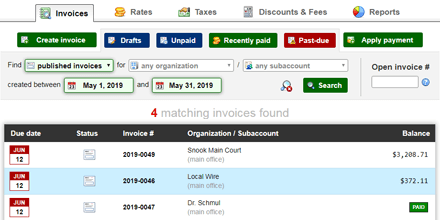 When you publish an invoice, an email is auto-generated, and includes a link: your customers can view current and old invoices, pay them online, and view your rates. The Account Manager is designed to help your clients by giving them all the information they're likely to ask about, and to help save you time.
Customer service
Customers can ask billing questions straight from the invoices, assignment questions directly from the calendar, etc. You / your staff receive these internal messages with a link to the item in question, making supporting your clients easy, efficient, and unambiguous.
---
Fully functional, free 30-day trial
No credit card required
Sign Up
Set up your agency in minutes
Start using Terpsy today
---