Accept online payments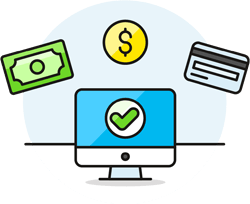 Customers can view their invoices in their Account Manager. They can pay them online via PayPal, and (coming soon) by credit card or bank transfer. To accommodate billing needs or comply with privacy laws, Terpsy lets you pick which information shows on invoices, on a customer-by-customer basis.
Get paid with PayPal, credit card, or bank transfer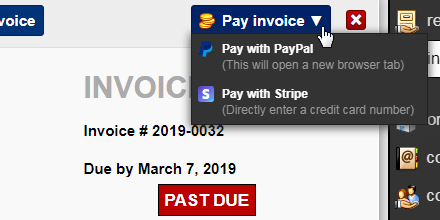 Once you've added your PayPal email address and Stripe public key in your account, customers will be able to pay your invoices online. Currently, they can pay with PayPal; soon, they'll be able to by directly with a credit card or a bank transfer (ACH), using Stripe. For other payment methods, you can manually mark the invoice as paid.
Quickly spot outstanding invoices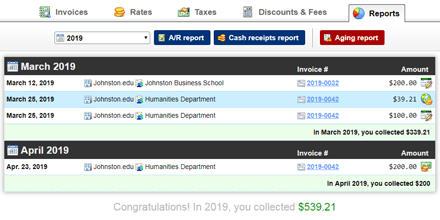 From the invoice screen, you can show all unpaid invoices with a click. Financial reports like the "Cash receipts report" shows all your receivables for a selected period of time. The "Aging report" shows all past-due invoices, broken down by customer and by age (past-due, 31-60 days past-due, 61-90 days past-due, etc.)
---
Fully functional, free 30-day trial
No credit card required
Sign Up
Set up your agency in minutes
Start using Terpsy today
---