Online booking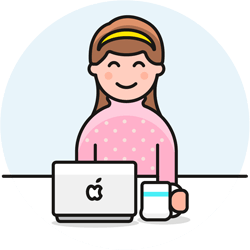 Terpsy includes a service request form you can embed on your website (or share a link to, if you don't have a website). It lets anyone schedule transcription or interpreting services from your agency. For existing customers, it's even easier: from their Account Manager, they can book appointments in just a few clicks.
Appointment booking from your website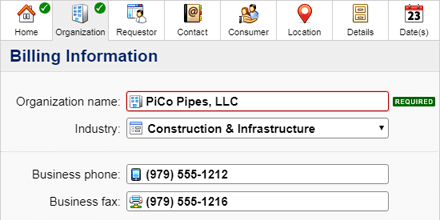 When prospects book interpreting services from your website, Terpsy's request form gathers all the info you need about the assignment / recurring appointment. Any job you accept can be imported into your calendar in just a few clicks. Customers schedule jobs from their Account Manager - it's much easier, and way faster!
Adding appointments to your calendar
There are three ways you can schedule new assignments:
Import a service request submitted from your website.
Accept a job a client posted from their Account Manager.
Manually create a job (you / your staff).
Consumers and providers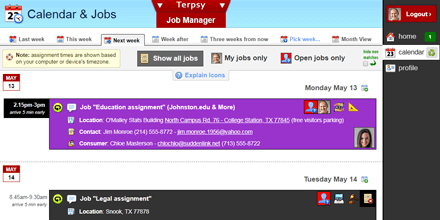 Deaf and hard-of-hearing consumers will see any appointment scheduled for them in their Schedule app. Qualified interpreters and transcriptionists will see that assignment as an open job in their Job Manager, and be able to request being assigned to it.

---
Fully functional, free 30-day trial
No credit card required
Sign Up
Set up your agency in minutes
Start using Terpsy today
---