Activity logs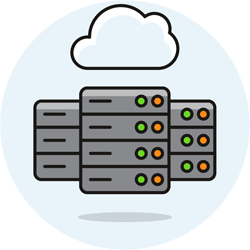 All meaningful activities are logged by Terpsy, and visible to agency staff: this includes the creation of new users / organizations / contacts / consumers / locations, and updating any of those. Conveniently view recent activity for all customers, or a specific client, including when a particular invoice was viewed.
View recent staff activity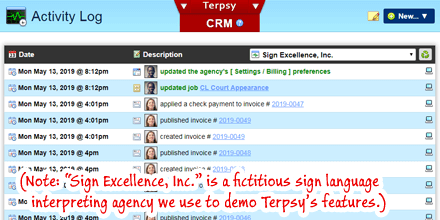 Your agency is listed at the top of the dropdown: select it, and you'll see a list of recent activity performed in Terpsy by members of your staff, interpreters, and transcriptionists. That same dropdown lists all "organizations" you have set up (your customers). When a customer views an invoice, it will be logged in these records.
View your login history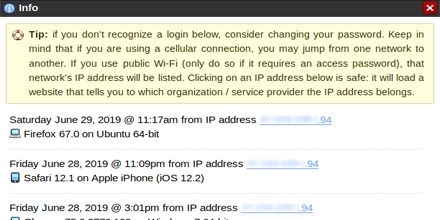 In addition to regular, in-app activity, Terpsy also keeps track of login events. Whenever someone logs into Terpsy, their IP address, browser signature, and other information are recorded: this applies to staff, providers, clients, and your deaf or hard-of-hearing consumers. From their Home screen, users can view their recent login history.
---
Fully functional, free 30-day trial
No credit card required
Sign Up
Set up your agency in minutes
Start using Terpsy today
---